Welcome to the third issue of TopBlogMag!
We have a fantastic issue for you this week including an interesting look at what the author of Critique my Blog has learned from your blogs, a delightful theme inspired post by Melissa from Home In The World, a competition to become next weeks Blog Of The Week, a debate over Pay Per Post and much more.
This week's themes are Van Gough's 'Café Terrace At Night'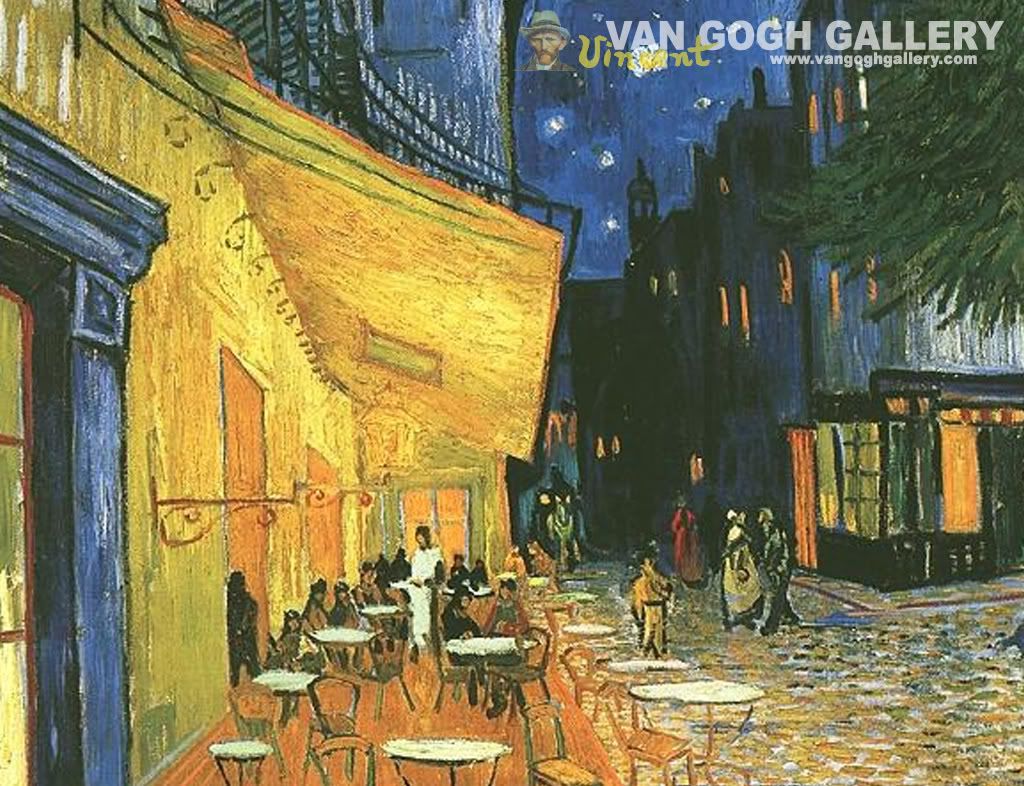 and the on going theme of 'write about what ever the hell you like'.
A few things of note before we delve in to this week's issue:
The comments on this blog have been made DOFOLLOW which means that the Google and Technorati spiders will pick up the link to your blog when you comment – if that isn't an incentive to leave some feedback for our writers I don't know what is.

In our left sidebar we now have a blogroll link to all our writers blogs as well as the links to all the posts they have written for us – which means our writers are getting even more links from us!

We have added a Blog Review this week and intend to make it a weekly feature

We have added this blog to Spicy Pages and Fuel My blog, the more votes you give us and the more readers we get, ultimately, the more people read your posts visit your sites. So get voting!
As usual, all posts on this page are part of this weeks issue, so scroll right down to the bottom, leave comments for the writers (remembering that all comments are now DOFOLLOW so will be picked up by the googlebots) and click over to view the blogs of the readers you like; and don't forget to go and see Skittles, this weeks Blog Of The Week for sending us the most unique hits during last week and tell her TopBlogMag sent you.
________________________
Next weeks themes are 'revenge' and of course, the ever present 'write about what the hell you like'.
To take part in next weeks issue please send your entries to topblogmag(at)gmail.com no later than on Friday and please, please, please read the rules before sending us your entry. (To find out what time this is where you live click here, Hint: GMT is 0)
Amaze us, inspire us, tell us something we didn't already know, make us laugh, cry or think, but, most importantly, entertain us. Make us want to read more, want to get to know you, visit your blog and come back for more. Remember this is free advertising for your blog, wow us.