Take a good look at Van Gogh's 'Café Terrace At Night'.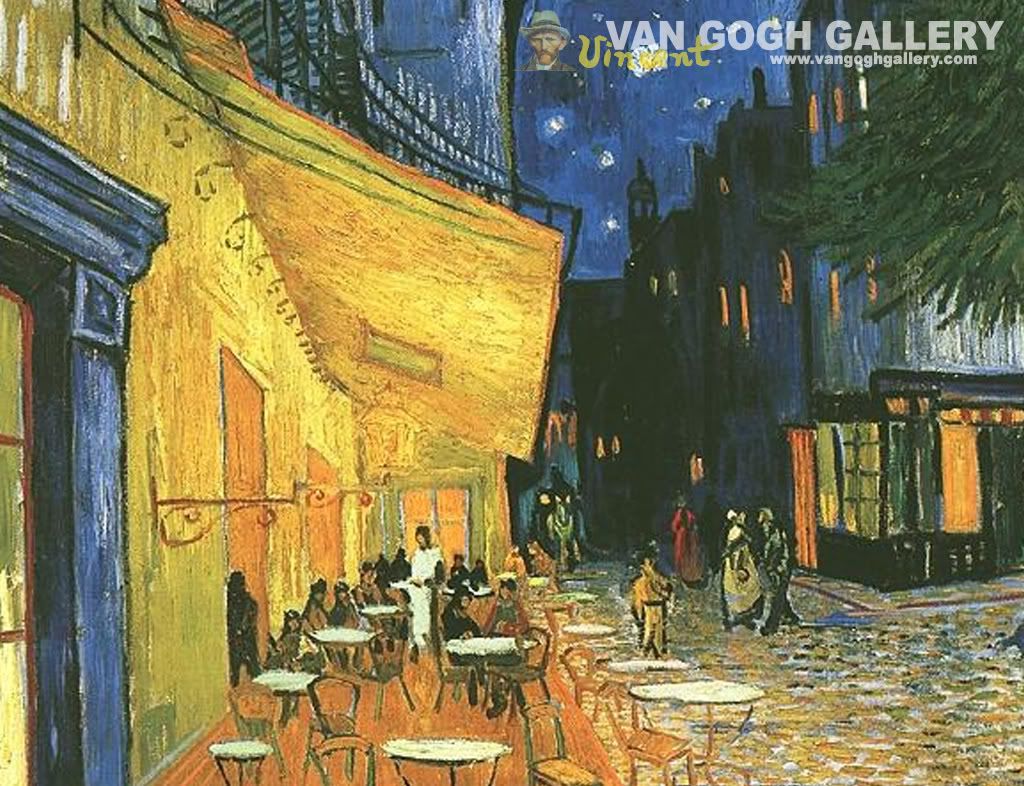 Now tell us a story.

What does the painting say to you? What emotions or memories does it bring to mind? It could be fact or fiction, a normal blog post or something a bit different. Maybe it inspires you to do some painting of your own - scan the finished article and submit it, or perhaps to go out and about with your camera – send the results to us.
Possibly this painting doesn't say anything to you at all but you have something else you wish to write about or perhaps it sends your mind down so many tracks that the finished article has no relevance to the painting. It doesn't matter, thanks to our double theme each week you can send it in under the theme 'write about what ever the hell you like'.
To take part in next weeks issue please send your entries to topblogmag(at)gmail.com no later than on Friday and please, please, please read the rules before sending us your entry. (To find out what time this is where you live click here, Hint: GMT is 0)
If you have any ideas for future themes please leave them in the comments below.